CDS Provides Secure, Reliable Government IT Solutions.
Modern government and public sector agencies rely heavily on technology. It must be powerful, reliable, fast, and user-friendly. With decades experience serving both public and private sector clients, CDS understands what it takes to turn technology into an asset instead of a headache.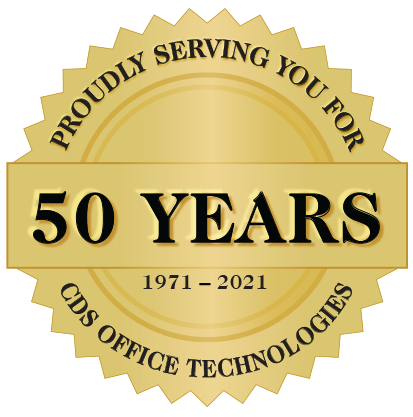 In 2021, CDS is celebrating 50 years in business. Since 1971, we have grown to 9 locations in three states with clients all over the country. While technology needs vary across industries, the common theme is reliability. We specialize in providing robust, reliable technology solutions at any scale, from small local municipalities up to State Government and Federal Government Agencies.

CDS employs crew of technicians and engineers with a broad range of expertise and experience. Whether the need is for better networking, more efficient printing and document management, building security and surveillance, or even office supplies and furniture, we can help develop a plan suitable for any deployment.
CDS is the preferred vendor for the State of Illinois.
Through our ongoing agreement with the State of Illinois, representatives of the State or other agencies or municipalities within the State can get special pricing on a wide variety of laptops and config to order devices. See below for details:
This includes State Agencies and Local Municipalities!